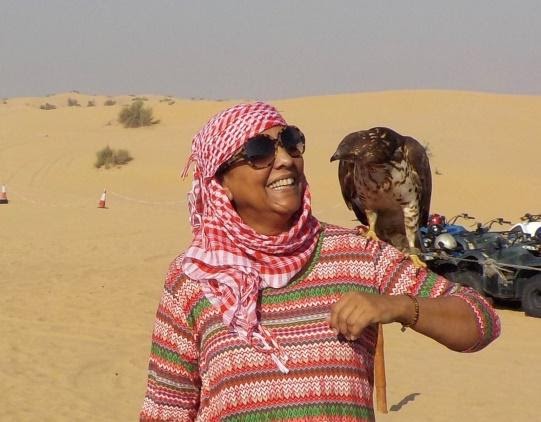 Sainoor Premji
This picture was taken while I was travelling in Dubai - it was a wonderful surprise to have an opportunity to hold this eagle - very scary initially, however, once we both relaxed, it was great!
Master Hypnotist, Akashic Reader, Holistic Nutritionist



More About Sainoor's Journey.

..
Sainoor's strength lies in the fact that she has had wonderful opportunities to travel different paths.
While working in Asia, she travelled extensively and spent time with people from many different cultures and walks of life. She has extensive experience teaching, presenting workshops and working with people of different ages and cultures.
Her career path has included:
Medical Lab Technology

Montessori Elementary Teacher

Masters in Holistic Nutrition

Master Hypnosis

Reiki Master

Registered Nutritional Consultant

Akashic Record Readings