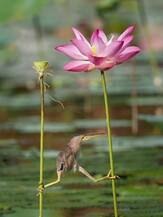 Hi Sainoor,
It's time to take a leap.
I know – that might make you feel a bit … uncomfortable.
But the truth is, if you're seeking change, then you must create it.
I'm going to show you how, when you enroll in my new program, Courage, Risks, and Rewards – Taking Chances to Change Your Life!
You can skip the reading and register now, here:
Take The Leap <<< Enroll Today & Create The Change You Desire
When you go to the link above and join me for Courage, Risks, and Rewards, you'll learn a proven, step-by-step process for identifying and taking healthy risks that pay off in terms of fulfillment and success.
You'll discover why risk-taking is essential when it comes to creating change, and how to move beyond your comfort zone, which is what keeps you stuck and frustrated!
Because the program is highly experiential, you'll also shift your mindset as you go, which means you'll emerge on the other side ready to take the risks necessary for a revolution.
If you're tired of feeling afraid of risks, feeling stuck in your comfort zone, and wishing you could take chances (but never actually doing so), then this is your opportunity to get the guidance and support you need.
Enroll in Courage, Risk, and Rewards today, here:
Stop Feeling Stuck <<< Enroll Now
Break free from your frustration … discover how to shift your mindset around taking risks and experiencing the rewards.
To creating change,
Sainoor

P.S. THIS is how you create change: with a step-by-step plan, the right guidance, and a powerful mindset shift. Discover it for yourself, by enrolling in Courage, Risks, and Rewards – Taking Chances to Change Your Life! here:

Get A Step-By-Step Plan For Change <<< Enroll Here in a self-paced course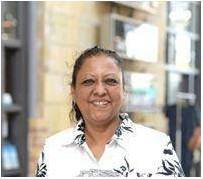 Sainoor Premji B.Sc, M.Sc (Holistic Nutrition), RNCP, MHt, Master Hypnotist, Akashic Reader, Holistic Nutritionist, Montessori School Teacher.
An expert in mind-body-spirit connection, Sainoor has traveled widely on her journey through life- the feedback she received most often from her clients is how wonderful it feels to be free of fear, doubts, and yo-yo dieting; how they now live their lives with hope and lightness.
"Thank you for the wisdom and guidance. Sometimes we need words from a stranger to show us what we didn't want to see ourselves."- T.C.
"This was a life-changing session. I feel a sense of calm I have never felt before! Thank you for helping me to release the demon of fear!"- E.A.